BROWN & WOOD BUICK GMC: 80 YEARS OF EXCELLENCE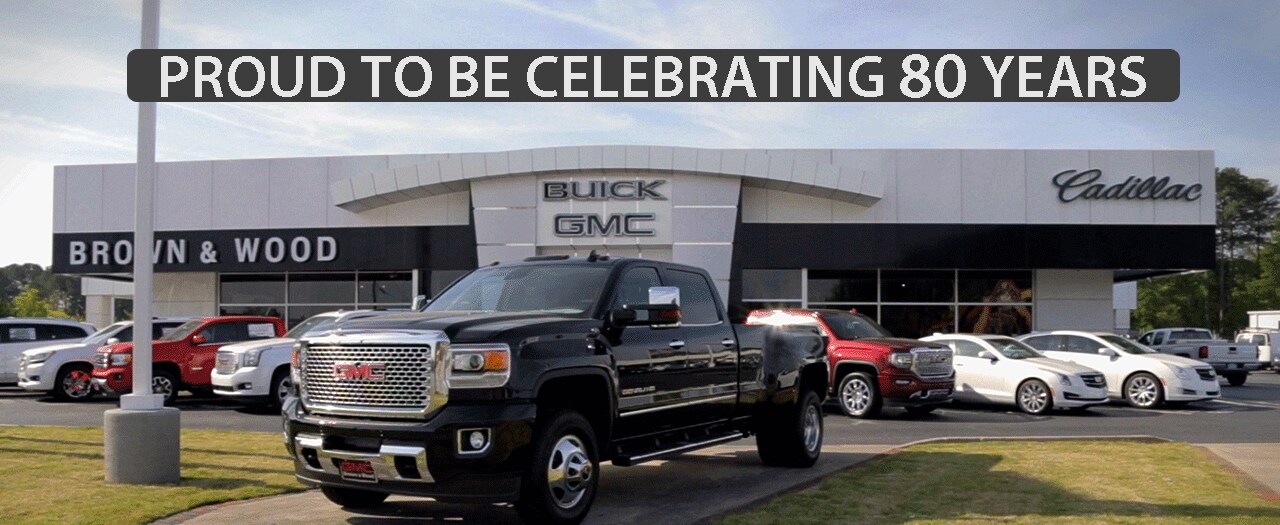 ABOUT OUR DEALERSHIP
Brown & Wood's mission is to give you the best possible experience when purchasing a New or Used vehicle. We're the Greenville area experts on all things Buick and GMC, with a diverse inventory, stellar service, and unbeatable prices.
Contact Us if you have any questions or would like to schedule an appointment. We proudly serve customers in the Greenville area and beyond!
OUR HISTORY
In 1929, William Sherrod Brown moved his family from Wilson to Greenville in order to establish a Hudson/Essex dealership. The business was sold shortly thereafter due in part to the Depression. In 1932, Mr. Brown became a partner in Brown & White Chevrolet. However, the dealership was sold in 1935, and subsequently has become Phelps Chevrolet.
In March of 1936 William Sherrod Brown and his son William Watson Brown, with the financial assistance of Alfred Wood of Vanceboro, opened a Pontiac/Packard dealership. This operation was located at 635 Dickinson Avenue, on the corner of Dickinson Ave. and Reade Circle. The Packard franchise was soon discontinued, as it did not prove to be a quality automobile. Though Mr. Wood has been repaid, his name was retained in the business as an expression of gratitude, hence Brown & Wood.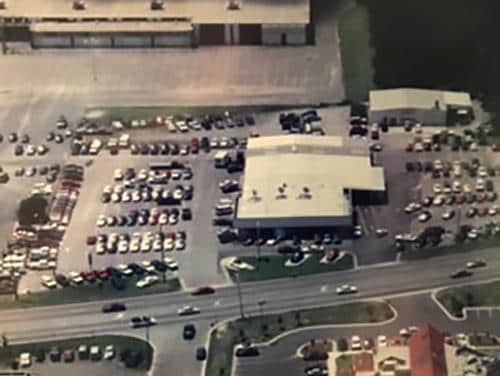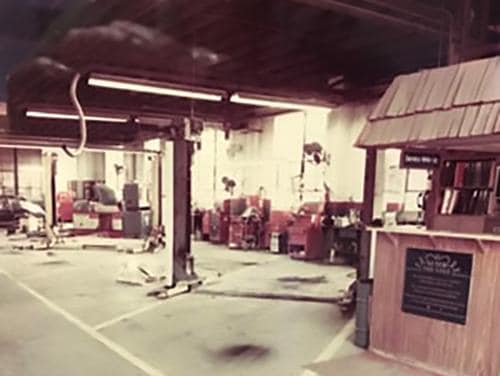 The Cadillac franchise was added in 1937 and the operation was moved in 1949 to the corner of Dickinson Avenue and 14th Street. In 1982 Brown & Wood added the Isuzu franchise, a Japanese line of vehicles. In 1984 Brown & Wood moved to its present location at 329 Greenville Boulevard, a much larger and more accessible site. In 1991 the Jeep-Eagle franchise was purchased and the GMC Truck franchise was acquired in 1993 as the Isuzu franchise was sold.
The Buick and Mazda franchises were acquired in January 2001 with the purchase of Grant Buick-Mazda which was then our Brown & Wood Jeep Mazda location located at 603 SW Greenville Boulevard. The Jeep franchise was moved to this location while the Buicks were relocated to the 329 Greenville Boulevard store to properly align all of the GM franchises.
In 2009, the country was in a recession that would have a catastrophic impact on the automobile industry in the United States. Brown & Wood made the decision in January, 2009 to consolidate our sales and service operations into one location, the General Motors location at 329 SW Greenville Blvd.
In June of 2009, General Motors and Chrysler Motors declared bankruptcy. Both of these actions did have a huge negative economic impact on Brown & Wood, the automobile industry, and the country. Chrysler Motors through the power of the bankruptcy court, made the decision to terminate our Jeep franchise. An appeal of the action by Chrysler was attempted through arbitration, but was unsuccessful and we sold the remaining Jeep inventories thus ending our 19 year relationship with our Jeep customers.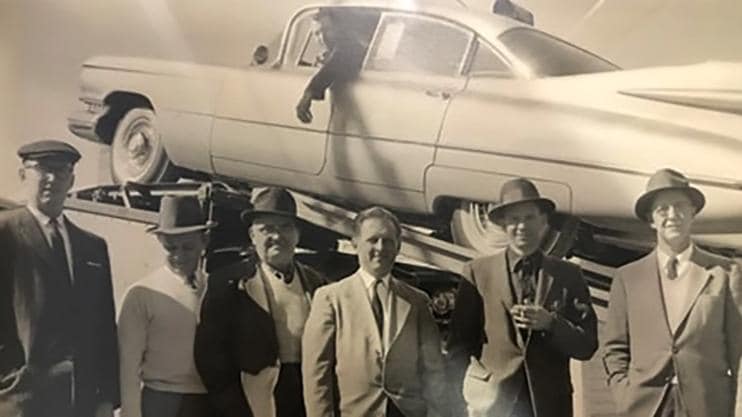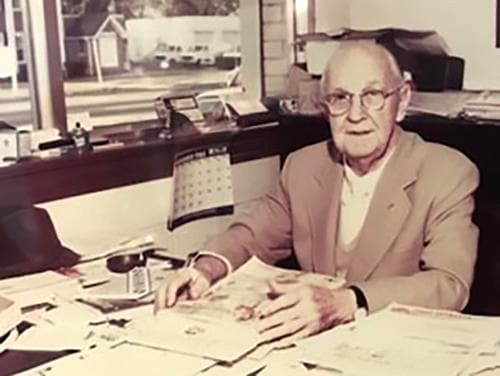 The General Motors bankruptcy also resulted in an equally catastrophic event. General Motors emerged from bankruptcy a new company. GM notified Brown & Wood that they would continue as a Buick-GMC franchise. However, Brown & Wood was also notified that the Cadillac franchise would be wound down effective October 31, 2010, We appealed the decision by General Motors in arbitration and we were successful in having the decision overturned and Brown and Wood was allowed to continue as a Cadillac dealer.
General Motors also notified Brown & Wood that the Pontiac franchise would be wound down and terminated effective October 31, 2010. This action would effectively end a nearly 75 year old with our loyal Pontiac customers.
From 1940-1977 William Watson Brown was the principal owner and manager of the Brown & Wood organization. In 1977 he turned over the management to his sons, William Sherrod Brown and Robert Green Brown.
Following William Watson Brown's death in 1987, Bob and Bill have become the principal owners as well as management. In 1987 their brother Thomas Benjamin Brown joined the organization. Mrs. Lois Green Brown, wife of William Watson Brown, has maintained an active part in the business from its founding until her death in 2010.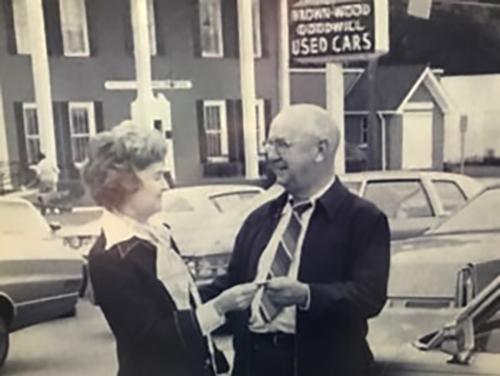 In 2005, Bob Brown retired from Brown & Wood, Inc. and his ownership interest was purchased by his brothers Bill and Tom Brown. They continue to operate the dealership with the Cadillac, Buick, GMC, and Mazda franchises at the newly renovated locations at 329 and 333 SW Greenville Boulevard locations.
The Brown & Wood story represents three generations of one family that has made the company the success it is today. The success Brown & Wood has enjoyed is due to its continuous focus on its goal of meeting and exceeding the needs and expectations of its customers.