THE 2021 GMC TERRAIN AT BROWN AND WOOD GMC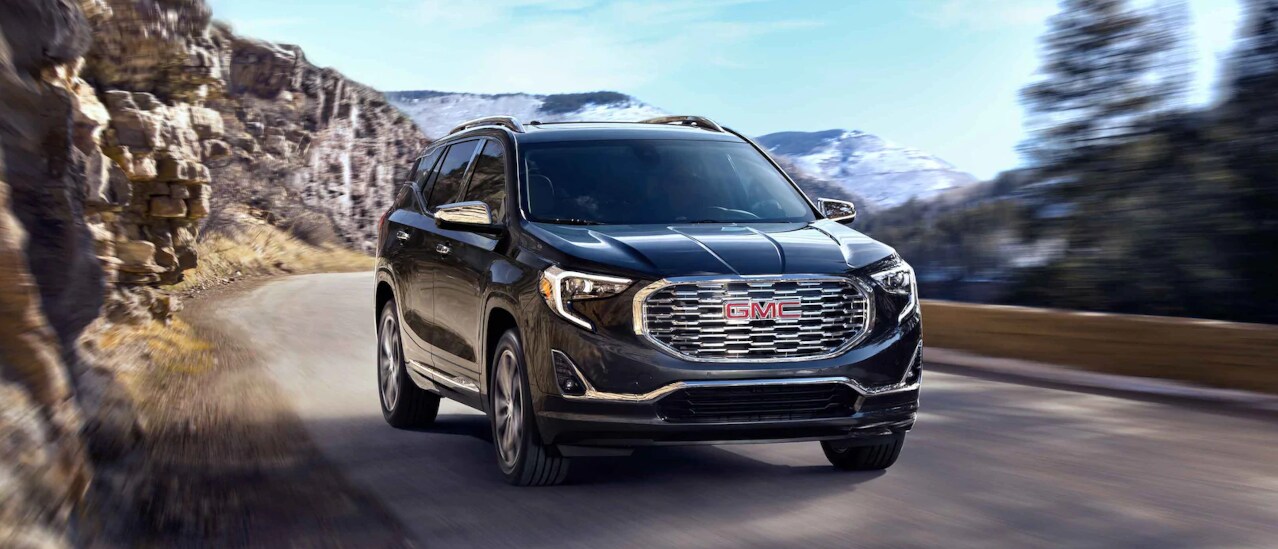 If you're shopping for a vehicle that can do it all, then there's no need to look further than the 2021 GMC Terrain at Brown and Wood Buick GMC. This small SUV has an air of exhilaration about it right at first glance, and it gets more exciting when you step inside.
Power Comes Even More Rugged This Year
The 2021 GMC Terrain is getting more off-road capability this year in the form of the AT4 trim level. Designed to look more intimidating with attitude and revamped exterior, this model also comes with off-road ready tires and other rugged features.
That way, the available 2-liter turbocharged engine can take you wherever its formidable 260 lb-ft of torque can carry you. And with a generous towing capacity and room for five passengers, this is a veritable road trip machine that never gets tired of the adventure. Even then, its smaller frame makes it a city-capable vehicle, too.
Staying Safe, Staying Connected
No matter where you go, staying safe is always the top priority. That's why the 2021 GMC Terrain comes with a wide variety of advanced safety features as standard.
Getting automatic emergency braking is a game-changer for those who do in-city driving. It provides you with a safety net in case something jumps out at the last moment and you don't have a moment to react.
The follow distance indicator tells you just how far away you are from the car in front of you. This makes it perfect for predicting how much time you need to slow down. It can send a warning in case you need to back off because a safe stop is impossible.
Test It Today!
The 2021 GMC Terrain is an incredible vehicle. Give our GMC dealers in Eastern NC a call today to set up a contact-free test drive of this new SUV. Our GMC dealership can provide a no-contact test drive, and a complete buy-from-home experience if that's what you're looking for.